2014 Bronze Medal Winners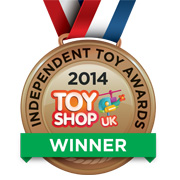 Baby: Tranquil Turtle (Cloud B)
Despite its dozy demeanor, Tranquil Turtle is actually working double-time. It's Cloud B's first product to combine both sight and sound features — projecting gentle underwater images and playing the soothing sounds of the sea.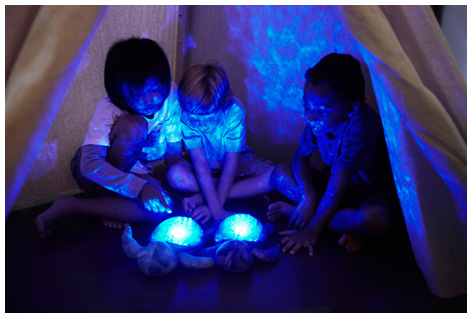 Collectable: Zip Stix Stunt Pack (re:creation)
New and highly collectable Zip Stix will have kids age 4+ zipping for speed, distance and stunts. The Stunt Pack includes everything to let them lock, load and launch for awesome stunts. RRP £7.99.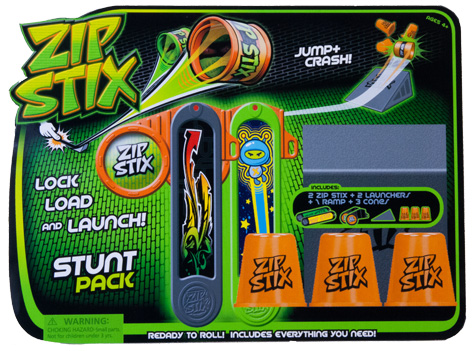 Creative: Egglys (Orange Elephant)
Egglys are make-your-own character toys for 3 + children. Incorporating 2 colour air drying clays and an egg shaped body base they combine imagination, creativity and play. RRP £4.99.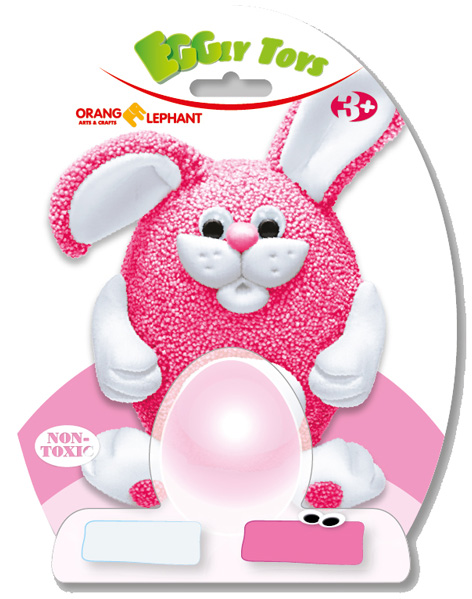 Construction: 4 Wheel Drive Truck Building Set (K'NEX)
Offering outstanding value for money and a rewarding building experience, this building set features 313 K'NEX parts to create a chunky, all-terrain vehicle with working lights and working steering. Compatible with other K'NEX sets to make combo builds.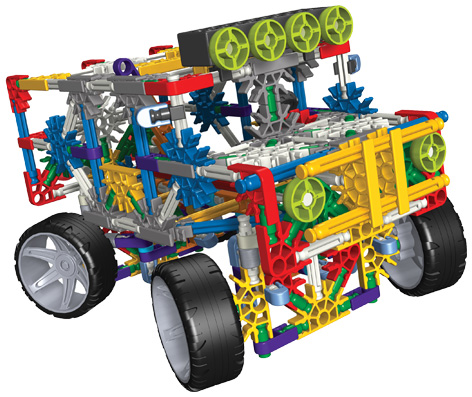 Dolls: Makies (Makielab)
Makies™ are one-of-a-kind dolls you can create, and purchase as gifts, at www.makie.me. Produced in London and toy safe for children aged 3+. RRP £69.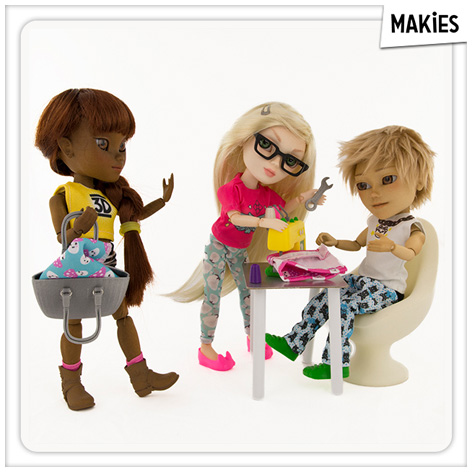 Educational: Miniland Educational Activity Buttons (DKL)
Numbered buttons with braille representation. Various holes allow children to create different sewing patterns. Promotes numeracy, hand-eye coordination & the differentiation of shapes & colours.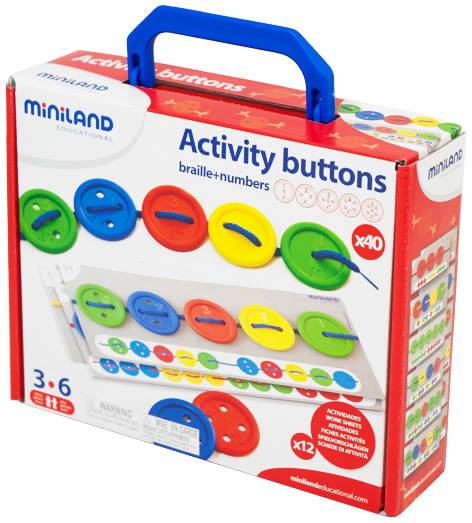 Electronic: Sparkup: The Magical Book Reader (Vivid)
Using a tiny camera as its "eye", and a tiny computer chip as its "brain", Sparkup simply clips onto any picture book and reads it aloud in your voice, recognising what recording goes with the right page.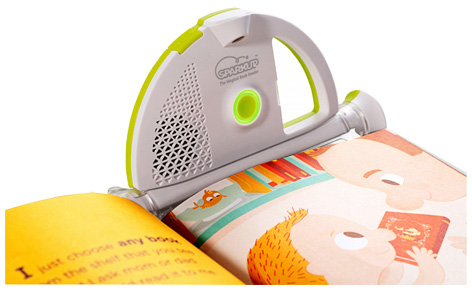 Games (Action): Moustache Smash (Spin Master)
This is the 'tache smashing game that's full of speedy fun! Be first to smash the 'tache card with your suction moustache to score and win.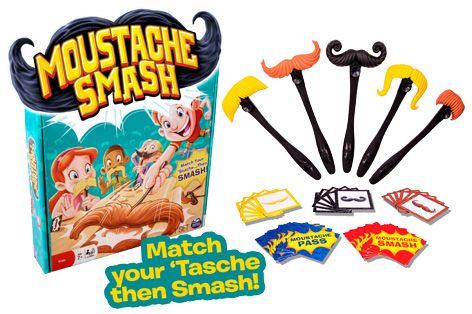 Games (Board): Hotel Tycoon (Esdevium Games)
Hotel Tycoon is the addictive new family game for budding real estate magnates. Jet around the board snapping up land and title deeds as you go, then build your stunning Hotels - from the ice palaces of the Artika, to the skyscrapers of Uptown Towers. And if your guests stay long enough, they might just go bankrupt when it's time to pay the bill!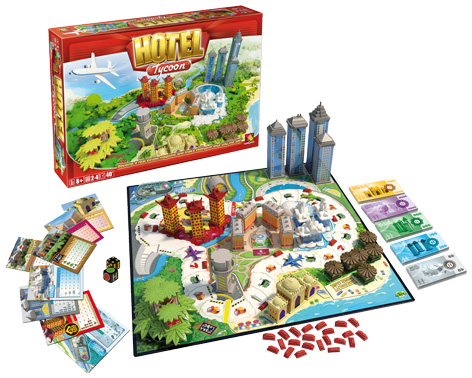 Games (Card): Accentuate (Accentuate Games)
Accentuate is the awkward and embarrassing new adult party game which boasts a simple yet humiliating premise: read a given quotation aloud in one of 30 randomly selected accents and see if teammates can guess what it is! Players pick one of 90 Quotation Cards at random to read aloud – first in their own accent, then in the one on their chosen Accent Card. As if there isn't enough pressure to perform, players are against the clock, with just thirty seconds to attempt the quotation in their allotted accent!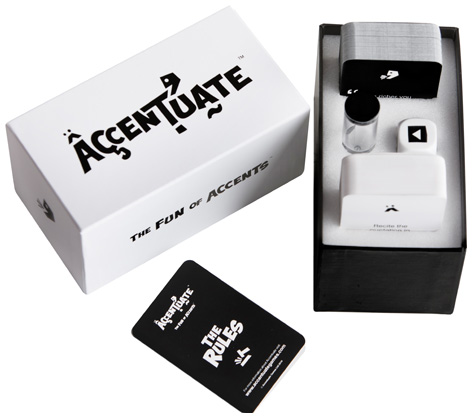 Games (Educational): Know the UK Game Family Version (Speye Games)
The game brings together a board game, jigsaw puzzle of the UK and knowledge question cards which challenge the players knowledge of the UK. There are also challenge question cards which help improve memory, language and problem solving ability whilst adding a real fun element to the game.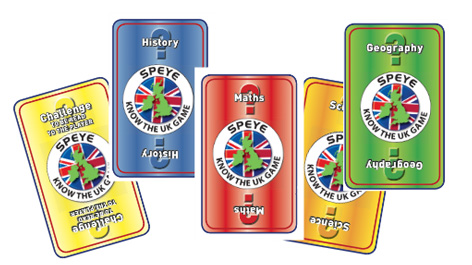 Jigsaws: Pirate Multi Layer Puzzle (Bigjigs)
A different pirate scene is shown on each of the three layers of this puzzle. Children can develop problem solving and dexterity skills as the piece together the puzzles. Suitable for 2+ years. RRP £8.99.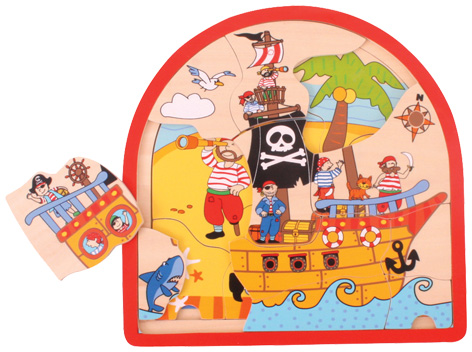 Licenced: FIFA World Cup 2014 Stickers (Click Distribution)
Panini are proud to bring you the only 2014 FIFA World Cup™ Official Licensed Sticker Collection for this celebrated event. This stunning collection features all 32 teams presented with eye-popping graphics and amazing images of the world's highest profile soccer superstars.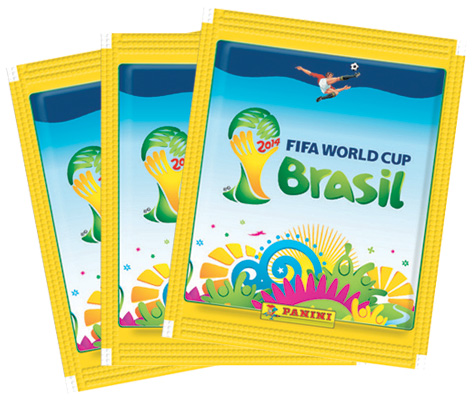 Outdoor: One World Futbol (One World Futbol)
Parents no longer need to worry about constantly replacing deflated footballs as One World Futbol Project has launched the One World Futbol – the world's first ultra-durable football. For every football purchased, another One World Futbol is donated to youth living in disadvantaged communities around the world. RRP £33.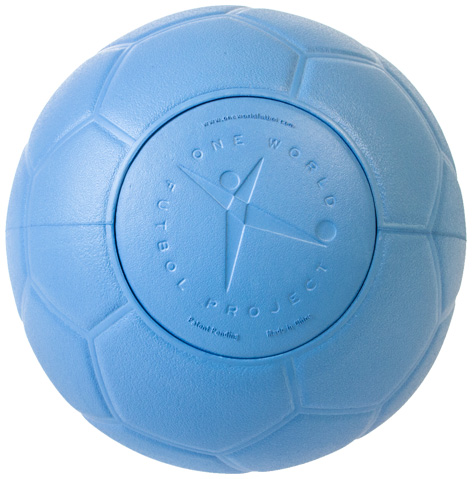 Role play: Barbie & Me Colour Change Glam Bag (HTI)
Have you ever wished you could magically change the colour of your handbag to perfectly match your outfit? Well now you can with this Glam Bag! Simply hold it against your clothes, press the button to match over 100 different shades. Once you've matched th colour yuou can can then decorate it to suit any style statement.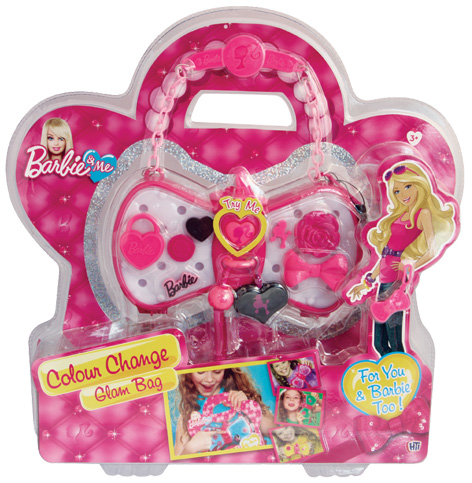 Soft: Glow Pets (Mookie)
Glow Pets are the new amazing plush toy that illuminates your room and brings your Pillow Pet to life. Simply press the button and with the use of colourful LED lights, your daytime companion turns into a night time friend.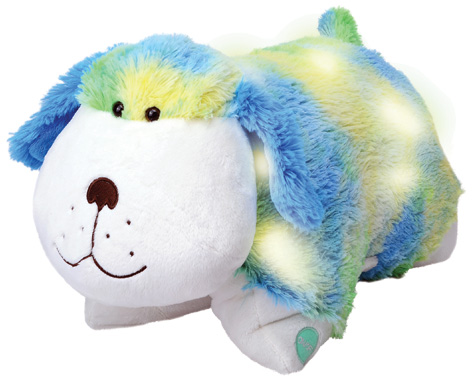 Vehicles: Tonka Town Air Rescue Playset (HTI)
Keep Tonka Town safe on land or in the air! Recreate the excitement of a real air rescue - and the helicopter hovers above the helipad, hear the propellers noises get louder and louder and the walkie-talkie sounds as the rescue chopper is cleared for landing. The set is full of play accssories including a stretcher with foldable legs, work station, extending garage with opning doors, rotating wind sock, control tower and much more.
Wooden: Magnolia Mansion Dollhouse (KidKraft)
This dolls house is like something out of a fairy tale, complete with elegant artwork and old-fashioned furniture pieces. Includes 13 accessory piece.