2014 Silver Medal Winners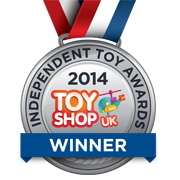 Baby: Twinkling Firefly Frog (Cloud B)
Fireflies twinkle in Frog's belly to create a magical glow that helps ease fear of the dark. This cuddly friend is perfect for enchanted playtime and helps children transition into nighttime. Twinkling Firefly Frog also plays a choice of two soothing sounds: rain with crickets, or lullaby melody.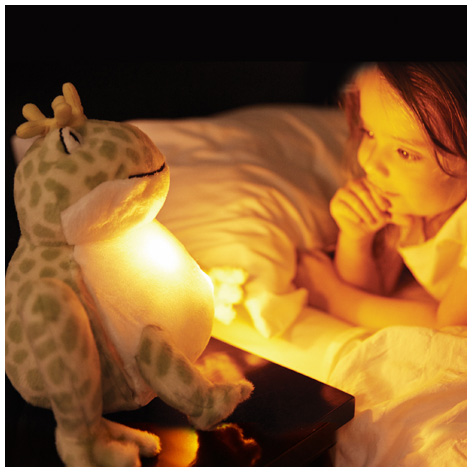 Collectable: Little Live Pets (Character)
Collect six birds and six butterflies from the Little Live Pets collection. The birds are responsive to your touch and will tweet and chirp as you pet them. They also feature a repetitive recording device that copies whatever you say to them as well as a sweet singing mode – just like real birds!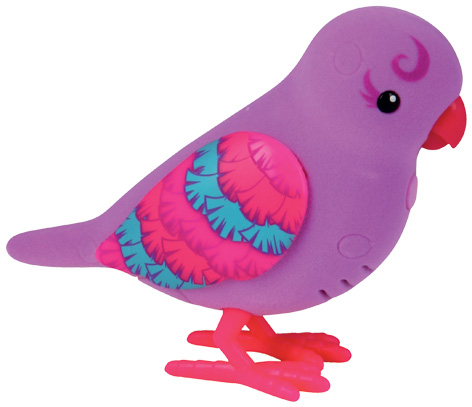 Creative: Craft Box Fairy Garden (Interplay)
Create a magical fairy oasis with the Craft Box Fairy Garden kit. Follow the 12 page activity guide to learn how to construct your enchanted miniature cottage and beautiful living garden. This kit contains everything you need to make your fairy feel at home, just add imagination and a little sprinkling of the fairy dust included!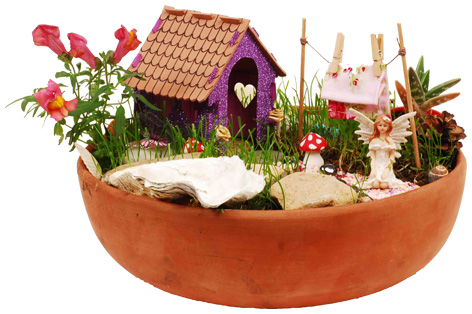 Construction: Hexbug Nano V2 Hurricane (Hexbug)
The HEXBUG Nano V2 Hurricane features a system of tubular tracks that highlight the Nano V2's unique multi-level climbing ability. Kids are offered total creative freedom to construct and customise the layout of the tubes to test the bug's climbing proficiency. Suitable for ages three and up.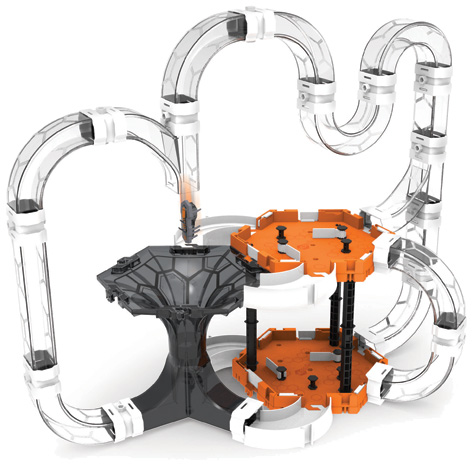 Dolls: Rag Doll Honey (Imajo)
Honey is a very traditional looking rag doll at 41cm and is looking sweet wearing a dress in soft, gentle and natural colours. Age 0+. RRP £19.99.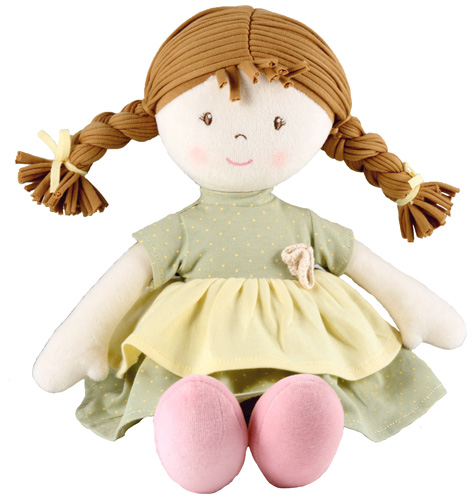 Eco: 4m Tin Can Cable Car (Great Gizmos)
Recyle a drink can to make a unique cable car. Install it into your bedroom and watch it run to and from, up and down. £15.95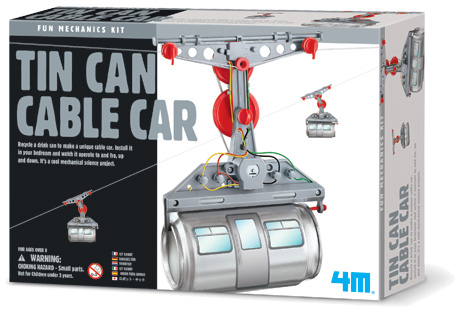 Educational: My First Microscope (Clementoni)
This real microscope introduces children to observations of details and scientific experiments and enlarges objects by up to 300 times!
Electronic: Teksta Robotic T-Rex (Character)
Teksta T-Rex the bone crushing dino! Just like his puppy friend, T-Rex responds to your voice, lights and sounds with expressive eye patterns to share his feelings. RRP £59.99.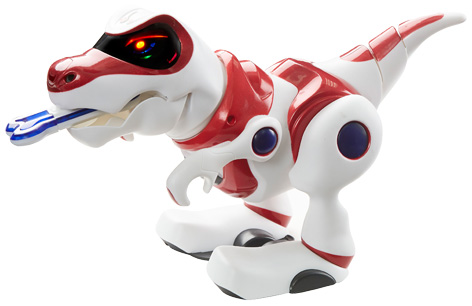 Games (Action): Zed the Zombie (Sambro)
This is a fun and challenging game for all little ones. The 9" Zed the Zombie figure, stand and various body parts are all included.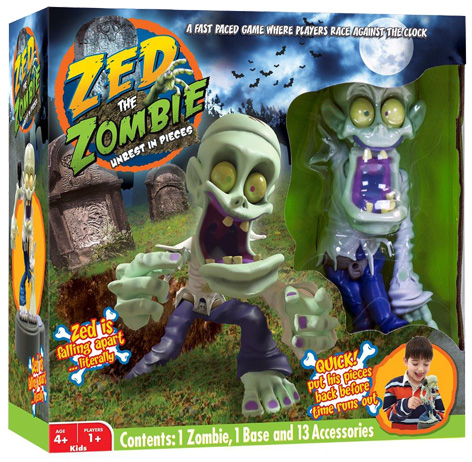 Games (Board): BrainBox Board Game (Green Board Games)
Are you ready for the ultimate BrainBox challenge? Roll the die and move around the board collecting BrainBox cards as you go. As with all BrainBoxes you have 10 seconds to study the card then answer the relevant question on the back, if you answer correctly you keep the card. The first player to collect one from each category and return to the centre is the winner.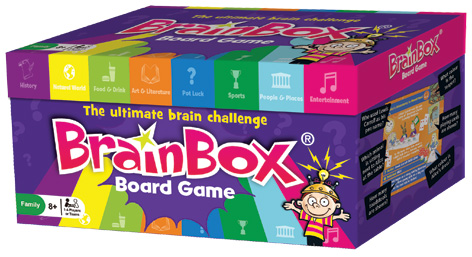 Games (Card): Flags Of The World (Tactic Games)
Flags of the world is an educational board game that helps you to learn the flags and locations of all the countries in the world, not to mention a whole lot of other useful and interesting trivia! The game contains 200 cards as well as a detailed map of the world with every country listed on it. Flags of the world is a game that can be played by everyone, and enjoyed by anyone!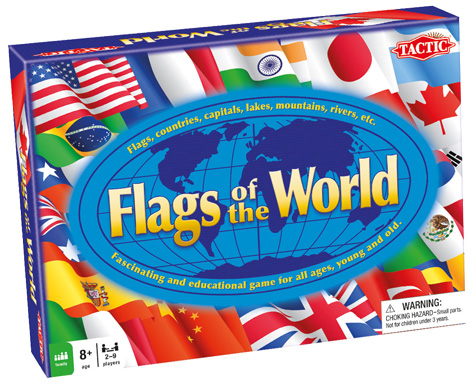 Games (Educational): Marvin's Magic Box of Tricks (Marvin's Magic)
An amazing selection of 125 easy-to-perform Magic Made Easy tricks, with clearly illustrated booklet, making it the perfect start for any budding magician! A superb introduction into the fascinating world of magicians aged 6 upwards.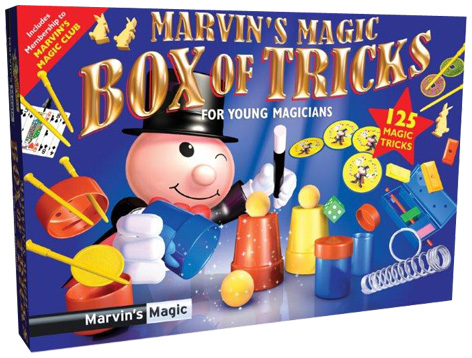 Jigsaws: Game of Thrones 4D Puzzle (Coiledspring Games)
Take puzzling to the next level – and the level after that, and the level after that! 4D Cityscapes have captured the 4th dimension – time - in this challenging puzzle. Learn all about the development of Westeros in a patented multi-layer design.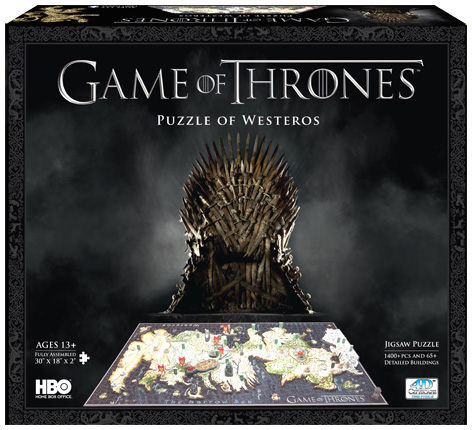 Licenced: Destination Downton Abbey (Destination Games)
Destination Downton Abbey; the stunning new board game taking you on a journey through the world of Downton Abbey. A must have for Downton fans!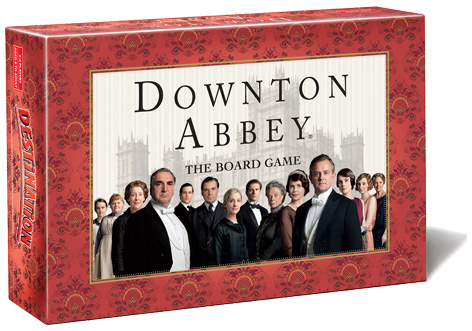 Outdoor: Jumbo Bananagrams (Bananagrams)
Players race against each other to complete a jumbo crossword grid using all their letter tiles first. Great for classroom, camping, beaches, parties and more! Entertainment for the whole family indoors and out! 1-8 players.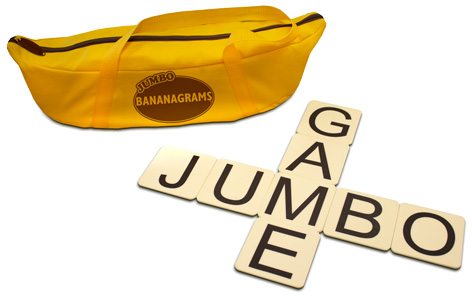 Ride-Ons: Super Junior Max (Kiddimoto)
The Kiddimoto Super Junior Max is their highest spec metal bike. A lightweight frame gives children the confidence to ride independently and learn how to balance.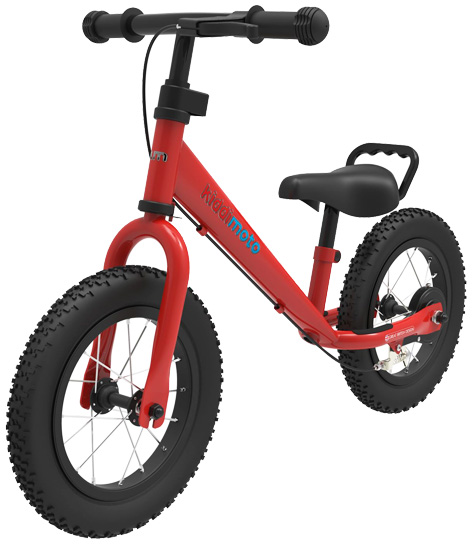 Role Play: GetGo Doc McStuffins Role Play Tent (World's Apart)
Join Doc McStuffins in this easy-to-pop-up toy hospital Wendy house, including doctor's bag and bandages and plasters for the patients.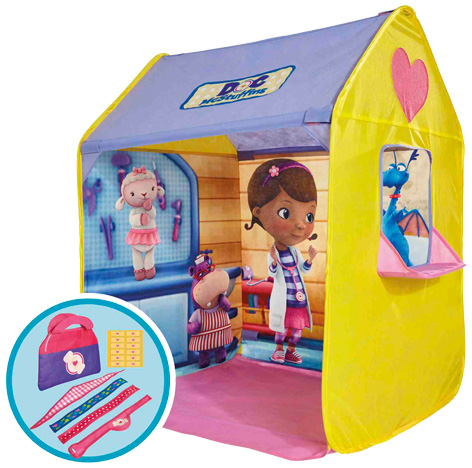 Soft: Moshlings (Carte Blanche)
The colourful collection of plush toys includes fan-favourite characters and the latest Moshlings at pocket-money price-points. Special on-pack codes are added for in-game giveaways allowing kids to play with a virtual Moshling of their plush character adding an extra element of fun and collectability. This is a monsterific way to unlock some of the craziest and rarest Moshlings in Monstro City.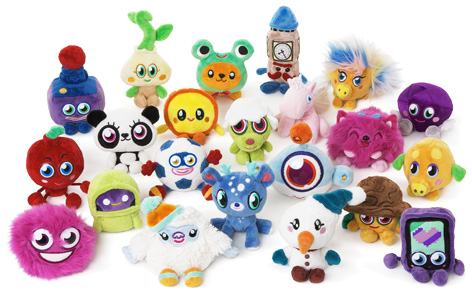 Special Needs: Stegosaurus Fidget and Calming Combo (Play to Z)
Stegosaurus Calming Combo is a fun yet effective set, comprising a dinosaur-green Fidget Mat and matching weighted Stegosaurus that works wonders when used as a shoulder or lap weight.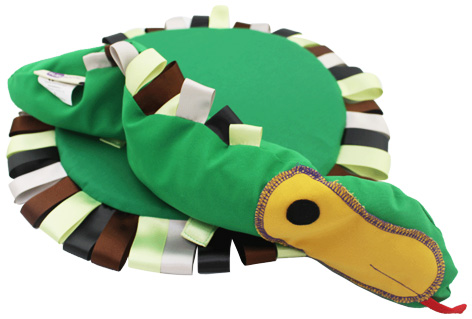 Vehicles: Whizzy Pull-Back Cars (Le Toy Van)
A chunky wooden car with pull-back propulsion mechanism. Available in 4 colours (red, blue, orange & green). Assortment of 12 cars in a handy CDU. 3+ RRP £4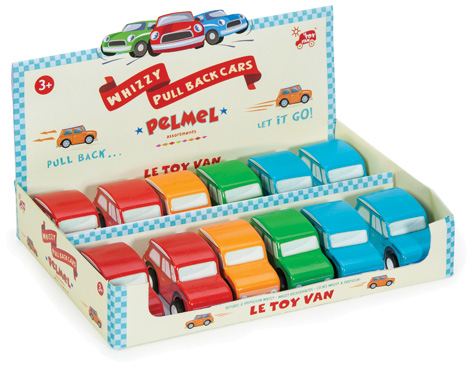 Wooden: Around The World Train Set (Bigjigs)
Mini rail enthusiasts can enjoy a global railway tour aboard the Bigjigs Express, learning about different countries and iconic landmarks along the way. Suitable for 3+ years. RRP £49.99.