Adventure Tours
No customer reviews yet. Be the first.
Grab your submarines, camels and air ships, we're off on an adventure!
As an expedition leader in Adventure Tours, you take explorers on journeys that will show them great things and (more importantly) earn you lots of money, but if you don't have the right equipment, you won't be able to take anyone anywhere.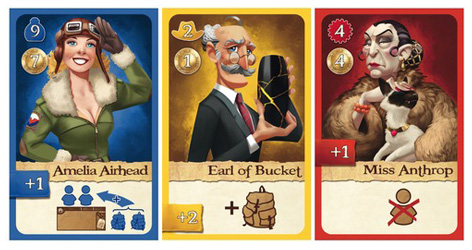 Each turn of the card increases your supplies, equipment or clothing to entice more expedition members to join you. Each explorer that comes on your adventure brings a special power shown on their card, such as giving other players additional cards, taking an extra turn, or stealing equipment or explorers from others.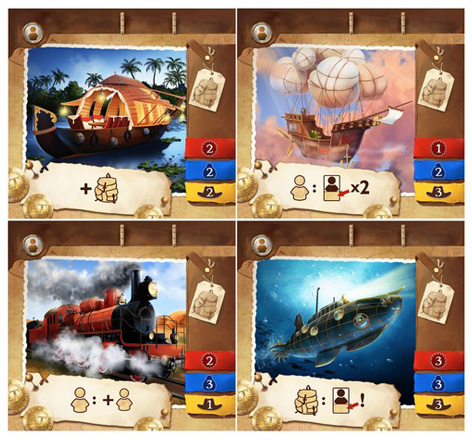 A round ends when a player lays their last card. Gold from your expedition members is collected and whoever has the most after 3 rounds wins the game!
The playing boards can be flipped for an expert level experience. Each player has different starting values for the technology, provision and clothing resources as well as a unique ability that can be used per turn.
A great entry level strategy game that packs easy rules and hours of fun.
RECOMMENDED RETAILERS

Amazon
The world's most famous online retailer sells an unparalleled selection of toys.
Buy the Adventure Tours now >>