Katamino Pocket
No customer reviews yet. Be the first.
Katamino was one of the first products Coiledspring Games distributed when they started back in 2004 – and it's still in their catalogue – a testament to the appeal of the puzzle.
The object of the game is simple. The Katamino pieces are called pieces called 'pentaminoes'. These have been created by joining 5 equal sized squares together edge to edge in a variety of shapes . Using these pieces in increasing numbers allows you to build rectangles inside the playing areas (these are called 'pentas').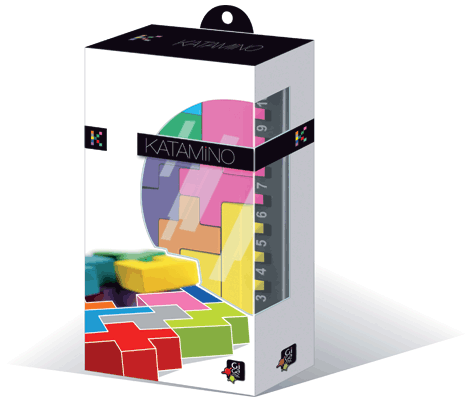 Select your challenge level, choose the pieces indicated by the booklet that accompanies the game and fit the pieces into the space on the Katamino board. Sound simple? Start with three pieces, then as you get quicker at solving the puzzle move the bar up a level and choose an extra piece. There are over 36,000 combinations!
A brilliant way for children to learn solid geometry as well as developing their powers of observation, transformation and logic skills.
Following the success of the original and luxe versions of Katamino, Gigamic developed Katamino Pocket - now you can take Katamino on holiday, in the car or in your school bag. The same fantastic puzzle but in a handy travel case, the challenge booklet is stored in a secret draw under the playing board.
RECOMMENDED RETAILERS

Amazon
The world's most famous online retailer sells an unparalleled selection of toys.
Buy Katamino Pocket now >>