Ligretto Football
No customer reviews yet. Be the first.
Ligretto Football is a turbulent card game that no home should be without. It's a fascinating, entertaining and astonishingly addictive game that appeals to all fans of the 'beautiful game'. Up to six players compete on a card football pitch for agile goal-scorers.
Players face off against each other in two teams. Speed counts from the second the whistle is blown. If you can play the right cards onto the pitch faster than the opposing team you have a better chance of scoring. But only when the ball is placed in the back of the net may you scream "goooooal". The first team to score 5 goals wins!
This stand-alone Ligretto Football Game contains 160 cards as well as a comprehensive rule book.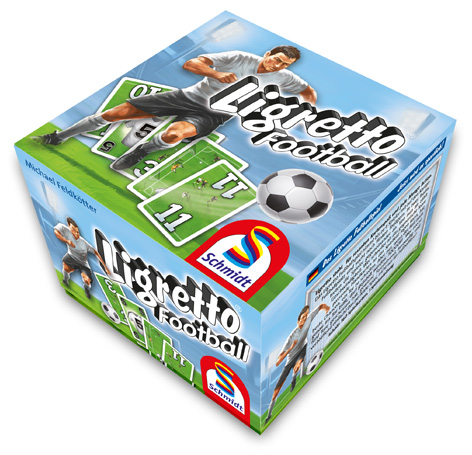 RECOMMENDED RETAILERS

Amazon
The world's most famous online retailer sells an unparalleled selection of toys.
Buy Ligretto Football now >>