Fly To London Pan Am Jigsaw
No customer reviews yet. Be the first.
Coiledspring Games introduced six fabulous new Schmidt Spiele jigsaws featuring the iconic Pan Am airways. The range comprises two 500 piece jigsaws featuring Paris and New York, alongside four 1000 piece jigsaws of Berlin, London, New York and a beautiful retro poster.
Capturing the glamour and nostalgia of air travel; the instantly recognisable logo features prominently on each puzzle, with landmarks picked out in vibrant colours – a puzzlers dream when it comes to sorting the pieces!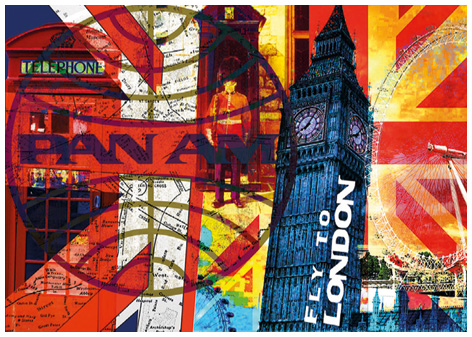 Schmidt are renowned for the high quality of their jigsaws and their puzzles are steadily becoming a favourite with jigsaw fans in the UK. Combining this quality with a great range of images for 2013, we can see this popularity growing still further.
RECOMMENDED RETAILERS

Amazon
The world's most famous online retailer sells an unparalleled selection of toys.
Buy the Fly To London Pan Am Jigsaw now >>