Lord Of The Rings Minas Tirith 3D Puzzle
No customer reviews yet. Be the first.
Designed and manufactured by Canadian company Wrebbit, the Lord of The Rings Minas Tirith Citadel is a stunning 3D jigsaw. Created from a thick non-toxic polythene, the pieces are not only super strong, but easy to handle as well. Constructed from over 800 pieces, this puzzle stands 26" tall when fully assembled!
Whilst this is a challenging puzzle, the satisfaction from completing such an iconic Lord of The Rings building is immense. 3D brings a completely different perspective to puzzle making, and the Citadel of Minas Tirith is no exception. Sturdy enough to stand perfectly on its own base, most makers will surely choose to keep it as an impressive ornament or showcase model.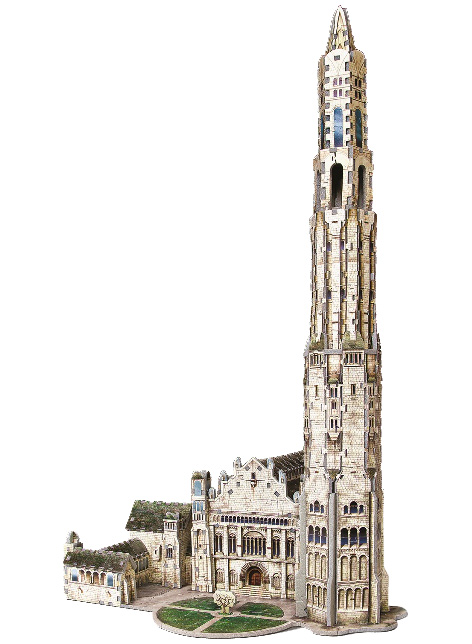 Other buildings in the Wrebbit 3D Lord of The Rings puzzles include Orthanc Tower Isengard, and the equally impressive Golden Hall Edoras. These amazing 3D jigsaws are distributed in the UK by Coiledspring Games.
RECOMMENDED RETAILERS

Amazon
The world's most famous online retailer sells an unparalleled selection of toys.
Buy the Lord Of The Rings Minas Tirith 3D Puzzle now >>