Bristle Blocks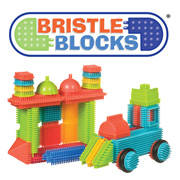 Bristle Blocks are just one of a range of stimulating and fun toys distributed in the UK by John Crane. The chunky plastic blocks with their gripping 'bristles' can be assembled in an almost unlimited number of ways. This versatility in construction encourages kids to use their imagination and dexterity to build whatever they like.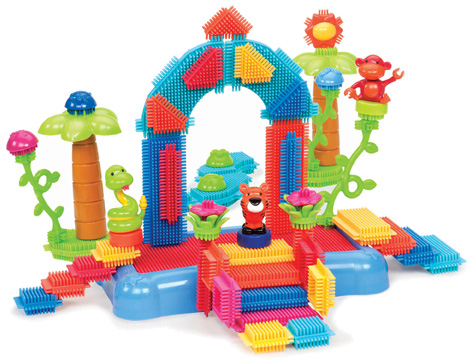 Designed for children from 2 years old and upwards, Bristle Blocks can be purchased in a variety of set sizes and price points. Basic Builder sets come in 56 or 112 piece boxes, whilst Builder Buckets and Builder Cases provide great storage facilities when the toys are not in use. The Jungle Adventure Storage Box and the Jungle Adventure Tube are particular children's favourite. As well as containing a selection of the normal Bristle Blocks, they're also both supplied with a selection of animal pieces likes a snake, lion and a monkey.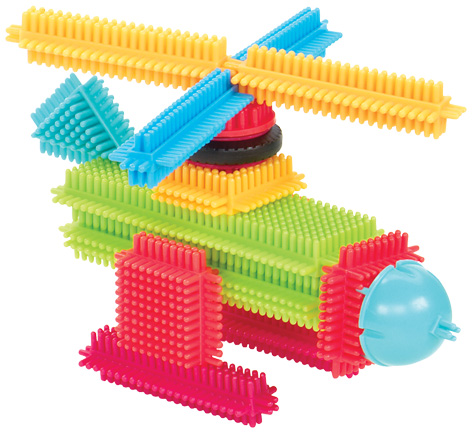 Another popular themed box is the Farm Set. This giant set features a farm vehicle with farmer driver, a selection of farm tools and special animal pieces such as a chicken, horse, pig and sheep. Bristle Blocks are available from most traditional toys shops, as well as from a number of online retailers.

DISTRIBUTORS

RECOMMENDED RETAILERS

Amazon
The world's most famous online retailer sells an unparalleled selection of toys.
Buy Bristle Blocks now >>